A-Kon started the year I was born and is always near my birthday (June 7), so this year's con is a reminder that I've reached two zodiac cycles already...
Anyway, I'll be in the Artist Alley! I'll also be speaking at the FANS Conference about Artist Alley and anime/manga fanart in North America, on Saturday at 10AM, if you're attending that. I'll also also probably be doing a little work for FUNi.
Fresh prints!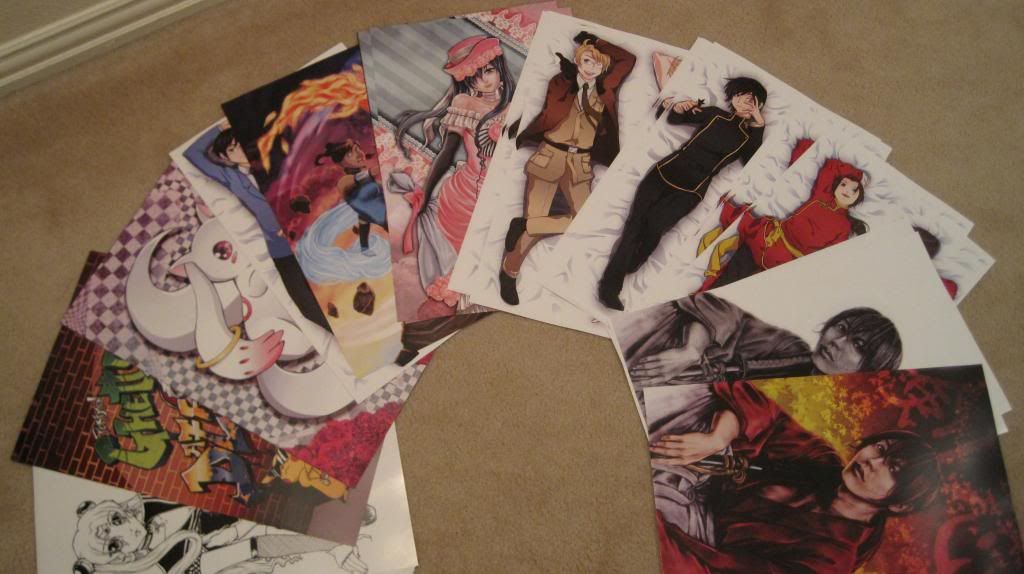 I haven't been to an A-Kon in quite a few years-- maybe since A-Kon 20? I'm excited, and it'll be a new venue! I'm a little rusty on the Artist Alley thing, but I have a new display (kinda) and I'll be bringing some dakimakura and the original canvas of this guy in the art show...
Still working on some last minute stuff for the con, and I'll post some of it soon!
Anyway, come find me in island E!
artistalleys.com/viewtopic.php…
I'll be in close vicinity to

as well! \(^O^)/